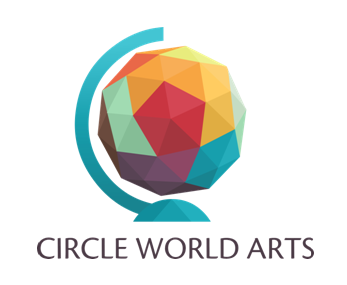 Circle World Arts 
is a vibrant community of cultural citizens dedicated to sharing artistic traditions across the globe. 
website: https://www.circleworldarts.com
【Musicians】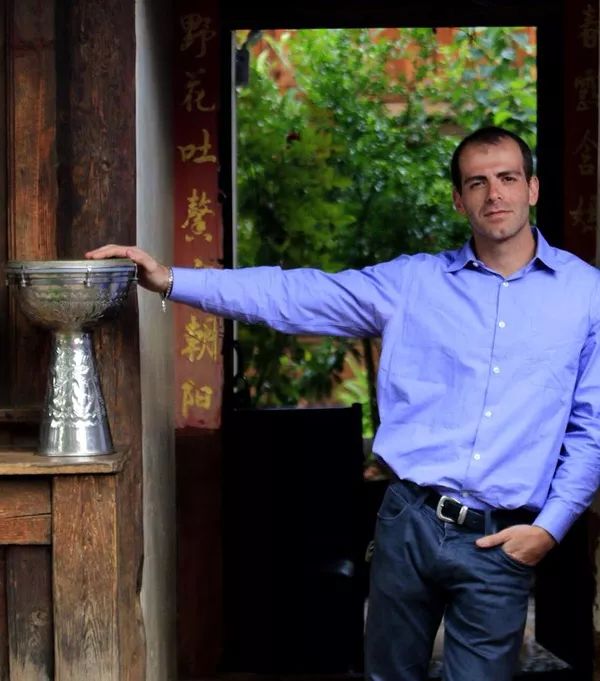 Mohamad Eldebek
Percussionst, Lebanon
Mohamad Eldebek is a versatile percussionist from Lebanon based in New York City. With his brother, world oudist Hadi Eldebek, Mohamad performed internationally in numerous venues including the Kennedy Center for Performing Arts, the National Center for Performing Arts in Beijing, Symphony Space, Metropolitan museum of Arts, Shanghai Concert Hall, Beirut Bobo, and other. 
Mohamad Eldebek是位来自黎巴嫩的多才多艺的打击乐手。与他的兄弟 Hadi Eldebek, ,北京国家艺术中心,交响乐团,大都会艺术博物馆,上海音乐厅,Beirut Bobo 等众多场合演出。 

In 2010, he joined the New York Arabic Orchestra conducted by Lebanese composer and virtuoso, Bassam Saba, and later, he joined the Brooklyn Nomads as a lead percussionist. In the summer of 2014, Mohamad's musical adventures brought him to tour in China and teach Arabic music and rhythms at the first world music and dance workshop in Xizhou town, Yunnan Province. In addition to his musical life, Mr. Eldebek has a Master's degree in Neuroscience and is interested in the effect of music on the brain.
2010年他加入了由黎巴嫩作曲家和演奏家 Bassam Saba 指挥的 New York Arabic Orchestra 演奏,随后他加入了布鲁克林游牧民族乐队,担任打击乐手。在2014年夏天,Mohamad的音乐之行将他带到中国,并在云南省西州市第一届世界音乐舞蹈工作坊上教阿拉伯音乐。除了音乐生涯之外,Eldebek 先生还拥有神经科学硕士学位,并对音乐对大脑的影响感兴趣。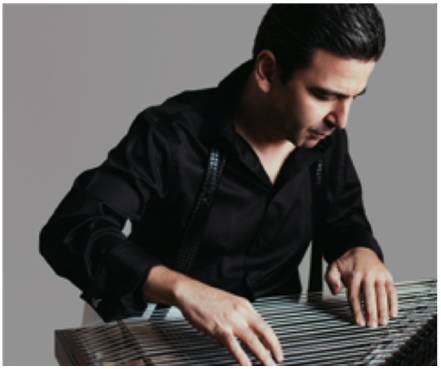 Tamer Pinarbasi
Kanun,Turkey
Tamer Pinarbasi started his kanun lessons at the age of 10 and made his first hundreds of recordings at the age of 13, with top Turkish artists. At the age of 17, he began concertizing throughout Europe, and he has shared his music with diverse audiences over the years. After years of musical training at Istanbul Technical University Turkish Music Conservatory and thousands of performances throughout the world, Tamer moved to Unites States (1994) and branched out to explore Jazz, funk, flamenco, classical, and contemporary music which has continued to this day. His diverse recordings reveal the range of his artistry from jazz standards to micro-tonal eastern music with string orchestrations as well as his unique compositions. 
Tamer Pinarbasi在10岁开始了他的kanun课程,并在13岁的时候与顶尖的土耳其艺术家进行了第一次数百次录音。 17岁时,他开始在欧洲各地进行音乐比赛,多年来他一直与不同的观众分享他的音乐。在伊斯坦布尔技术大学土耳其音乐学院多年的音乐训练以及全球数以千计的演出之后,Tamer 迁至美国(1994),并展开对于爵士乐,放克,弗拉门戈,古典和现代音乐的探索,持续至今。他的各种录音都显示了他的艺术风格,从爵士标准曲到微分音东方音乐,以及他独特的作品。

Tamer's unique technical approach - playing with all ten fingers rather than the traditional two index finger-strumming - as well as his knowledge of both the eastern micro-tonal (makam) system and western harmony, paved the way for him becoming one of the world's greatest kanun virtuosos. 
Tamer 独特的技术方法 – 使用所有十个手指,而不是传统的两个食指手指 - 以及他对微分音东方音乐 (makam) 系统和西方和声的了解,为他成为世界顶级的kanun大师之一。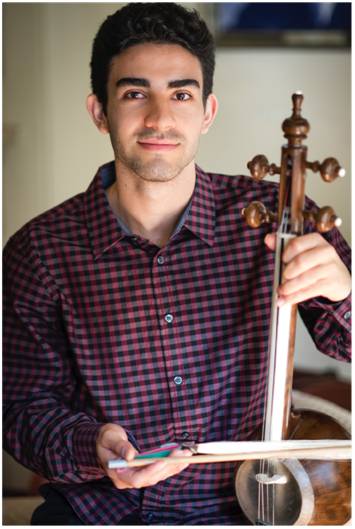 Farzin Dehghan
Kamancheh,Iran
Farzin Dehghan is an emerging Kamancheh virtuoso hailing from Isfahan, Iran. He currently studies at the prestigious Berklee College of Music. He has self-taught himself the Persian Classical Music Repertoire and the instruments Kamancheh and Daf. In addition to being mentored by world-renowned Persian Classical Music master Kayhan Kalhor, Farzin has also studied Arabic Classical Music with the Palestinian Oud and violin virtuoso, Simon Shaheen. 
Farzin Dehghan是来自伊朗伊斯法罕的新兴的 Kamancheh 大师。他目前在著名的伯克利音乐学院学习。他自学的波斯古典音乐汇辑和乐器 Kamancheh 和 Daf。除了由世界知名的波斯古典音乐大师 Kayhan Kalhor 指导,Farzin 还与巴勒斯坦小提琴演奏家 Simon Shaheen 一起学习阿拉伯古典音乐。

Farzin has performed Persian, Arabic, Indian, American, Kurdish, Turkish and Cross-Cultural Music across the United States with renowned artists such as Aynur Dogan, Simon Shaheen, Abigail Washburn, Sandeep Das, Mike Block, Wu Man, Shane Shanahan, and Alireza ShahMohammadi. Farzin is also involved with community building projects to bring about a positive change into the communities and to contribute to the betterment of the world. 
在美国,Farzin 与知名艺术家 Aynur Dogan, Simon Shaheen, Abigail Washburn, Sandeep Das, Mike Block, Wu Man, Shane Shanahan, Alireza ShahMohammadi 等人进行了波斯,阿拉伯,印度,美国,库尔德,土耳其和跨文化音乐的演出。Farzin还参与社区建设项目,为社区带来积极的变化,为改善世界做出贡献。
Sunday, Oct 15th at 7:30 pm
100RMB (includes a drink)
Book a seat at: