"岩石教堂爆炸的那一个夜晚,鸟儿在椽木上伫立,在天空中翱翔。黑暗化身永恒,石头凝结成冰。然而,钟声在持续鸣响。当动物们渐渐消散后没有人知道什么将尾随而至。不可思议的声音从天上石兽敞开的腹中传来。红光闪烁,数字涌现。鸟儿骤飞。自由像是冲进静脉中的血液,不是涌出,而是汹涌流进。巨大的冰岩掉落。在村民祈祷的同时,冻僵的手指崩裂,他们祈祷着以坚硬石头铸就、能够拥有能量的房子,这里面饱藏着安静的歉意、愧疚和救赎。然而,石头以一个悲伤的结局收尾,也同时预示着一个新开始——两个快乐的孪生子,血液缓慢地流入冻结的静脉中。这就是OvO和Evangelisata。这只双头小鸟不断成长,拥有LED眼睛。……数字1伴随着铃响。2、3、4……不要等到午夜闪烁的12!转身逃跑吧!"

——Carla Bozulich
"On the night that the stone church exploded there were birds in the rafters and birds in the sky. The darkness became permanent and the stone became ice. Yet the bells, they continued to ring. When the animals melted no one knew what was to come. Impossible sounds came from the open stomachs of stone beasts in the sky. Red light and numbers. Out came the birds. The freedom was that of blood that rushed INTO the veins. NOT bleeding OUT. The blood rushed IN. The giant ice rocks broke into a sort of clock on the ground and the villager's frozen fingers cracked as they prayed for a house of power and stone and quiet apologies, guilt and salvation. But the stones were a sad ending and there was a new start beginning—- two happy twin children, the blood gently flowing up into their frozen veins. It was OVO and Evangelista. Two heads on a small bird—-growing—-growing—–eyes of LEDs and red numbers and bells. The numbers clicked 1 and a big bell rang. 2 and a bell. Then 3 and 4… Do not wait for midnight flashing 12. Just turn around and run."
——Carla Bozulich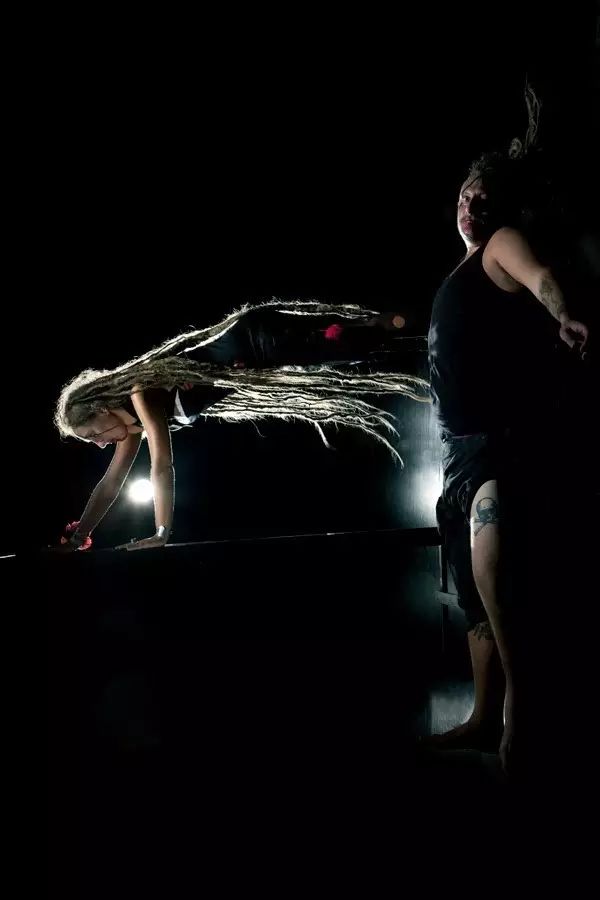 他们是来自意大利的双人乐队,由一位有些疯狂的歌手兼吉他手Stefania Pedretti,和能把极为精简的鼓设备打出全套金属鼓感觉的出色鼓手Bruno Giuseppe Dorella组成——OvO。他们一直都是噪音摇滚领域最活跃的乐队之一。
他们戴着面具演出,呈现精彩绝伦的舞台。从墨西哥到土耳其,从俄罗斯到美利坚,他们演出的足迹遍布世界各地。
使用简单的乐器配置,却不断地进化成一匹多头怪兽……不时创造出咔哒作响的启示录般的死亡敲击金属乐音。如果你在寻找一种既蕴含残忍的暴怒声,使你想到多辆车相撞或者核熔毁的画面,不需要再找了,世界上没有其他比他们的音乐更像。
OvO - I cannibali (Live Concert)
他们的作品是无法轻易被归类的——你无法断言它是噪音,是金属,或者是doom、朋克或摇滚,又或者是任何一个流派——即便所有这些元素你都能在他们的音乐里面找到。当然,它也不是自由、先锋或即兴。OvO可能就是绝无仅有的完全无法被归类的乐队。
"在开始到结束,他们的音乐如同开在录音室的地下入口,每一细微之处听起来都令人神魂颠倒。"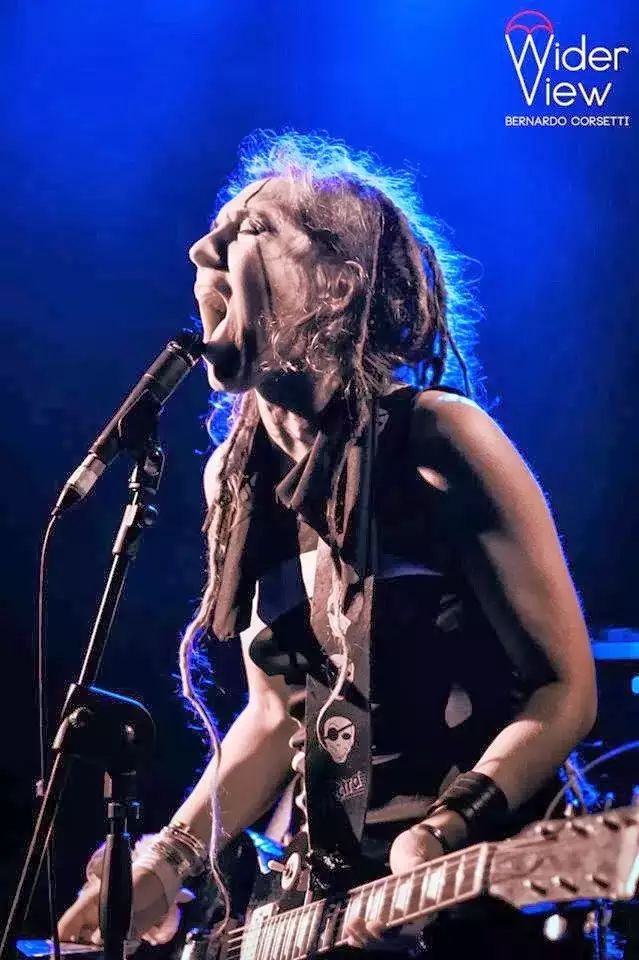 第三届明天音乐节将于5月11日开幕。当晚的第2场演出(21:20-22:20),就将由意大利噪音摇滚双煞OvO为我们带来。第1场演出(20:00-21:00)则是由瑞士灯管视觉装置音乐家Feldermelder带来。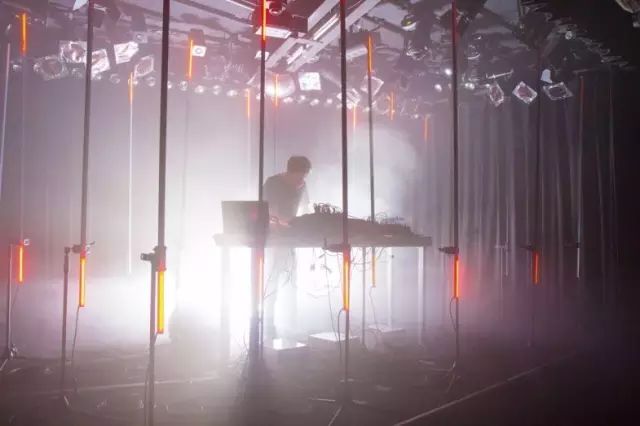 从早期先锋电子乐的解构作品,到更经典的爵士乐、电子乐和模拟音乐,不同时期、各种流派的音乐都给Feldermelder带来了灵感,成为他艺术创作的指路明灯。而这种多样性也同样反映在了他自己的声音冒险之旅中,使得他创造的声音总是富于变化。
他使用大量的模拟和数码器材,演出现场充满了迷幻感。他在世界各地进行演出,与不同的音乐家合作,并孜孜不倦地探索各种可能性,这让他得以适应各种条件的场地,同时不断地变化他的设备装置,也使得他的风格变得更加难以捉摸。
2015年,他与伙伴联合创立了Shutter Music和OUS Records。他自2015年开始与不同的团体合作声音视觉装置。其中,与视觉艺术工作室Encor的合作,催生了以其即将面世的最新专辑《Erratic》为基础的新演出,并将由他呈现于今年的明天音乐节。
Feldermelder - Erratic Trailer
更多关于Feldermelder的介绍,请点击这里。
这两组另辟蹊径且才华横溢的音乐家,相信能在第三届明天音乐节的开幕上,为大家带来惊喜!现场见!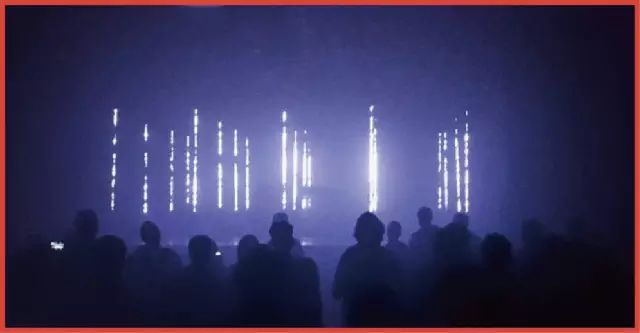 Feldermelder
Born in 1979, Feldermelder made his initial efforts on an Amiga 500[1] as a teenager. The discipline and focus needed to work on trackers[2] still lives on in his creative beats and arrangements. Since then he has become a Max-Msp[3] addict and a modular synth enthusiast. And more.
Feldermelder's influences range from the decomposed structure works of old pioneers of electronic music to more classic jazz, electronic and analog music. The diversity of the music that inspires him finds reflection in his own sonic adventures, forming his ever evolving sound, combining as map and compass to guide his artistic outbursts.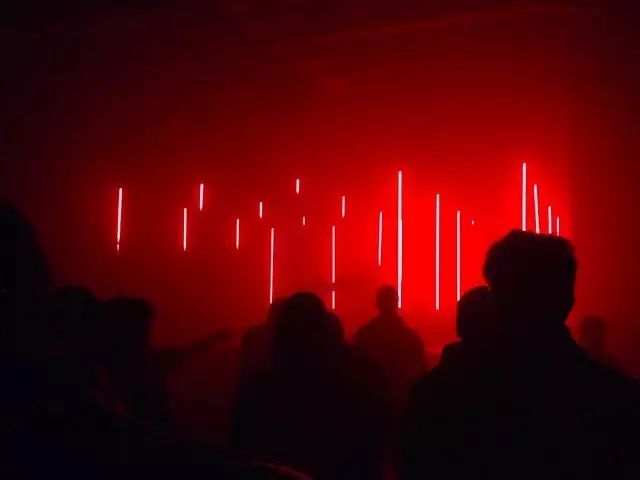 His psychedelic live acts played on a wide range of analog and controlled digital equipment made him perform in all over the world. His endless research with other musicians made him become even more obscure, allowing him to play in all kinds of venues and to change the set-up continuously.
In 2015 he co-founded Shutter Music and OUS Records. Since 2015 he collaborates on audio visual installations with different collectives. The collaboration with the visual collective Encor led to a new show for his upcoming album "Erratic", which he will play in the Tomorrow Festival.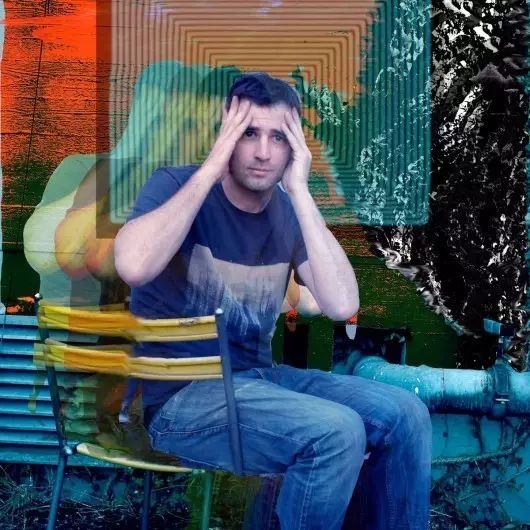 Encor
Encor is a studio founded in 2015 by Swiss artists Mirko Eremita, David Houcheringer and Valerio Spoletini, represented by Galerie Madé (Paris). The work of Encor studio is made of strata. It exploits intrinsic bases of graphic art, remodeling primitive forms, strong and symbolic, inspired by the architecture, mathematics and sound vibrations.
Its work is thought by volume and in a scalable manner. Each piece is based on the governing principle that causes the mind to perceive the work in its global temporality, from its origins to its goals, with the common thread of light that is found in different forms in each of its projects.
[1]Amiga 500 is a multimedia home computer released in 1987 by Commodore, its most widespread use was as a gaming machine, where its advanced graphics and sound were of significant benefit.
[2] Music trackers (usually referred to simply as trackers) are a type of music sequencer software used to create music. They represent music tracks as an arrangement of discrete musical notes positioned in one of several channels, at discrete chronological positions on a timeline. The term "tracker" derives from Ultimate Soundtracker, the first tracker software released in 1987 by EAS Computer Technik for the Commodore Amiga.

[3] Max is a visual programming language for music and multimedia. MSP is a set of audio extensions allowing users to manipulate digital audio signals in real-time.
OvO has always been one of the most active bands in the noise-rock scene. They gain recognition worldwide for their original and unique music, with over 700 gigs and a large amount of releases, including albums, singles, collaborations, tracks on compilations and DVDs. They're a duo formed by a little possessed singer and guitar player Stefania Pedretti and an enormous drummer Bruno Giuseppe Dorella who plays a mini-set like it was a full metal drum set. Their masked live performances are fabulous, and they've played them all over the world, from Mexico to Turkey, from Russia to the US.
What they do is not easy to identify: you couldn't say it's noise or metal or doom or punk or rock and roll, or whatever, even if there're a little bit of each of them. Certainly it's neither free nor avant-garde nor improvised. For once, we can really say that it's a band that cannot be sorted.
After some full-lengths on their label Bar La Muerte, they released albums on American labels such as legendary Load Records and Blossoming Noise. Since "Cor Cordium" the band found their home in Supernatural Cat, their newest album "ABISSO" was also published there in 2013.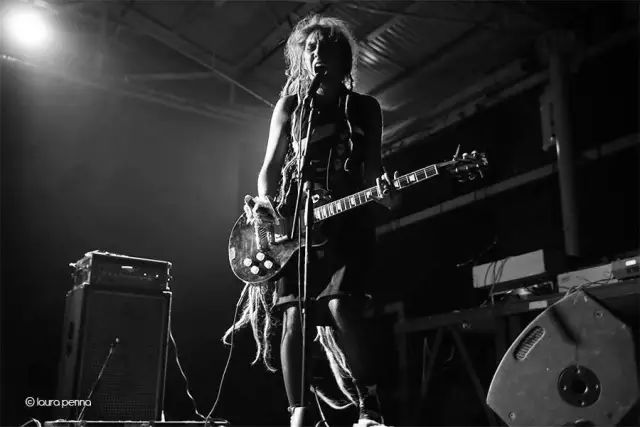 They've collaborated or played with the biggest names of contemporary experimental rock music, and also worked for cinema ("Nosferatu" by Murnau[1]) and theatre ("Aeneis V" by Lenz[2]) projects.

"ABISSO" is a new milestone of the band, which includes electronic sounds, even if they still don't belong to any specific scene.
[1] F.W. Murnau (1888 - 1931) was a German film director. He was the representative of German expressionist films. "Nosferatu" is a 1922 German Expressionist horror film directed by him.
[2] Lenz (http://lenzfondazione.it) is a foundation based in Italy that focuses on visual performing arts. In 2011 they made a series of theaters adapted from Virgil's classic work "Aeneis". The "Aeneis V" featured OvO in music and live performance.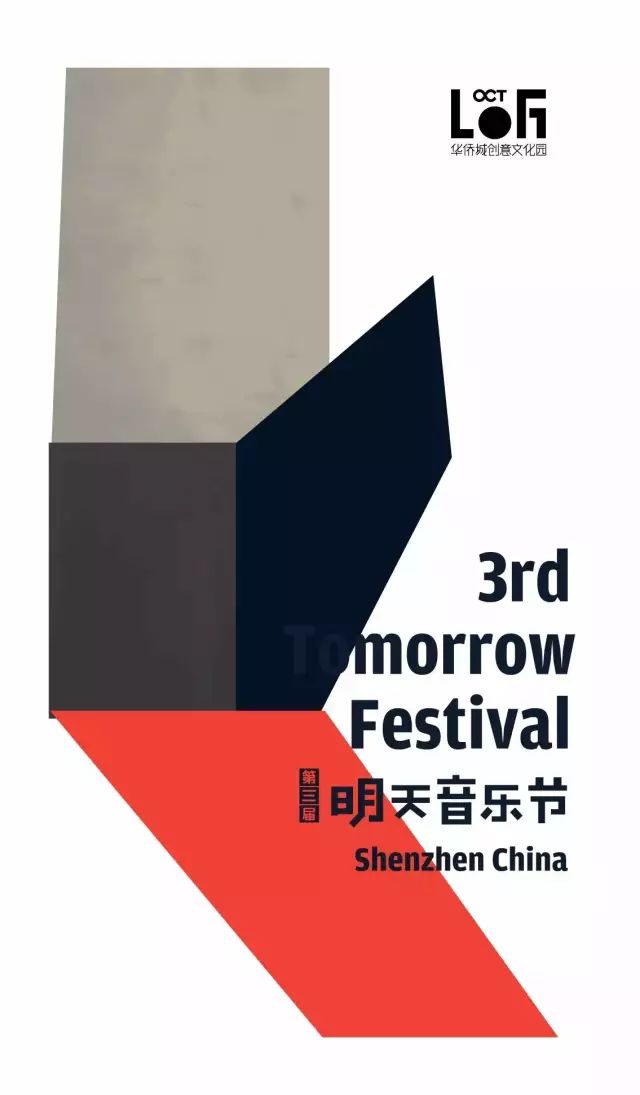 复制这条信息,打开?手机淘宝 ?即可看到【2016.05.11 Feldermelder /OvO @明天音乐节】¥AAEEODQq¥
复制链接在手机淘宝打开 或 网页登陆 b10live.taobao.com
https://youyanchu.com/show/21593
③实体店:旧天堂书店(深圳市南山区华侨城创意园北区A5栋120#) 
Presale: 80 RMB, At Door: 100 RMB
All Pass: 450 RMB (1 T-Shirt included)
* Open area with several seats on both sides for resting purpose. 
* Presale service available until 0:00 on the day. 
①Taobao: https://item.taobao.com/item.htm?id=529566287367
②Youyanchu: https://youyanchu.com/show/21593
③Entity: Old Heaven Books (120#, Building A5, North District of OCT-LOFT, Shenzhen) 
Please send the following information to midori@b10live.cn at least ONE DAY before the concert: 1.Name 2.Phone number 3.Date of the concert 4.Quantity of tickets 
Ticket reservation will be closed 15 minutes before the concert starts, please pick up your ticket at B10 Live in time.